Log In
Cart 0
Wishlist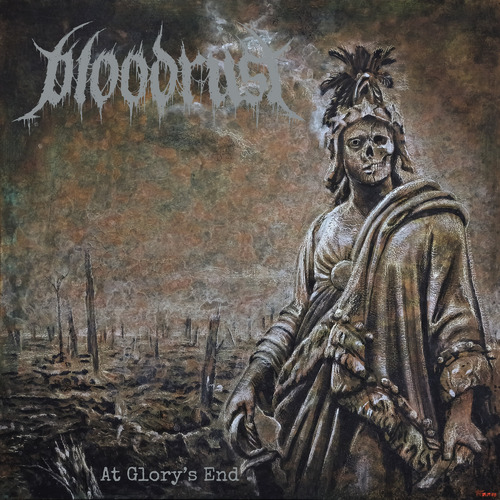 At Glory's End
CD PRE-ORDER
---
Availability: In Stock
Item weight: 100,00 grams
Стоимость для Украины 300,00 грн.
CD with steel ink printing limited to 300 copies.
Registered shipping from EU.

NOTE, IT'S PRE-ORDER ITEM. SHIPPING - APRIL 2023.
Third album of Falkands riff-based death metal war machine BLOODRUST.
Highly recommended for the fans of BOLT THROWER, HAIL OF BULLETS and classic death metal of late 80s - early 90s.