Log In
Cart 0
Wishlist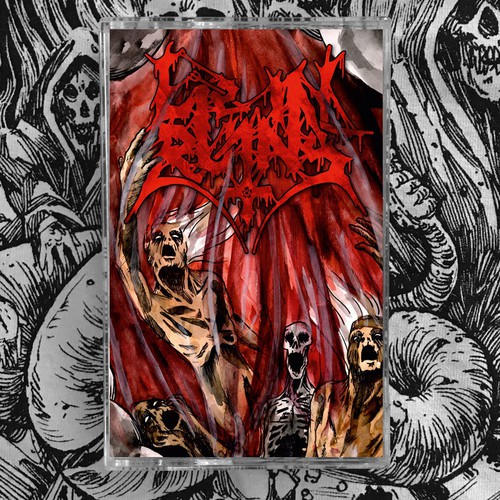 Swallowed by the Void
TAPE PRE-ORDER
---
Availability: In Stock
Item weight: 100,00 grams
Стоимость для Украины 300,00 грн.
Professional cassette limited to 100 copies.
Registered shipping from EU.

NOTE, IT'S PRE-ORDER ITEM. SHIPPING - FEBRUARY 2023.
The most part the "Swallowed By The Void" album sounds like a very cohesive and mature work by a band firmly aware of what they do. Taking influences from old Swedish Death Metal acts like GRAVE, UNLEASHED and GOREMENT, mixed with the left hand path attitude of DEAD CONGREGATION, KAAMOS or STENCH OF DECAY, these Finnish dudes created one hell of a solid Death Metal album enveloping the listener with dark, sulphuric atmosphere of ancient times! The song structures are quite varied here, from fast, double drum galloping attacks changing into slow, punishing, Doom laden rhythms and so on so forth, but the dark atmosphere is always there, evil is always present! I personally prefer more uptempo tracks like 'Abyss Of Demons' or 'Art Of Desecration', but generally you have to take the whole album as a complete body of work, mind you, not the most orginal work, but damn heavy and crushing!! In fact, it is a slow grower, one or two listens is not enough to get into it, unless you're seasoned Death Metal maniac. The album requires your attention to really appreciate all the nuances spread throughout, but the rewards are great and chances are that in "Swallowed By The Void" you might discover a rough Death Metal gem well-worth adding to your record collection. Of course, for the fans of aforementioned bands, this is a must buy release, no doubt here!